A brand new epic fantasy collection begins with Spice Highway, Maiya Ibrahim's YA debut impressed by Arab and Center Japanese mythology—with an enormous dose of magic too. On this story, we meet a fierce 16-year-old whose fame for monster-hunting is already established, however whose household life is spinning into turmoil. io9 has an excerpt to share at present!
Right here's a plot description to herald some context:
Within the hidden desert metropolis of Qalia, there's secret spice magic that awakens the affinities of those that drink the misra tea. Sixteen-year-old Imani has the affinity for iron and is ready to wield a dagger like no different warrior. She has garnered the fame as being the subsequent nice Defend for battling djinn, ghouls, and different monsters spreading throughout the sands.

Her fame has been overshadowed, nonetheless, by her brother, who tarnished the household identify after it was revealed that he was stealing his nation's coveted spice—a telltale signal of magical obsession. Quickly after that, he disappeared, believed to have died past the Forbidden Wastes. Regardless of her brother's betrayal, there isn't a day that goes by when Imani doesn't grieve him.

However when Imani discovers indicators that her brother could also be alive and spreading the nation's magic to outsiders, she makes a cope with the Council that she's going to discover him and convey him again to Qalia, the place he'll face punishment. Accompanied by different Shields, together with Taha, a robust beastseer who can management the minds of falcons, she units out on her mission.

Imani will quickly discover that many secrets and techniques lie past the Forbidden Wastes—and in her personal coronary heart—however will she discover her brother?
Right here's the complete cowl:
G/O Media might get a fee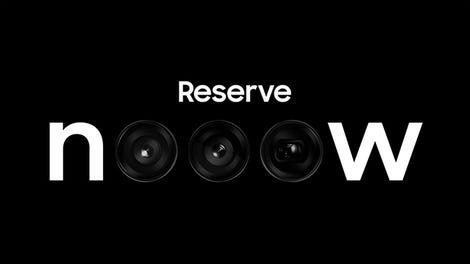 As much as $100 credit score
Samsung Reserve
Reserve the subsequent gen Samsung machine
All you'll want to do is enroll along with your e-mail and growth: credit score on your preorder on a brand new Samsung machine.
Lastly, right here's the excerpt, taken from Spice Highway's third and fourth chapters.
---
An eerie whinny echoes down the passage, interrupting our deadlock. Amira's face lights up. "Raad. He's shut. Hurry, we are able to proceed on foot." She tethers her horse to a withered root poking from a fissure within the wall and takes her woven bag along with her to the passageway.
"Keep right here whereas I examine," I say, fetching my lasso from my saddlebag.
"No. I'm not some low-rank Defend you possibly can boss round."
I hop down and tether Badr. "Haven't you grasped how unsafe the wilds of the Sahir are but?"
She makes an enormous present of shrugging. "We've not been attacked, and also you're with me. So far as I'm involved, I'm the most secure I can ever be."
"I admire the vote of confidence." Sighing, I'm going over to her as I loop the lasso round my shoulder. "You stated earlier than that I don't speak to you. Effectively, let me inform you one thing, then. Just a few months in the past, my squad chief acquired phrase from a small walled city out by the Jeyta Salt Flats. The city was being affected by a ghoul that had kidnapped an area man mere hours earlier than we arrived. The person's household led us to the place the ghoul was lurking within the city's burial grounds. The creature was tall, about seven foot, however hunched over, its grey, leathered pores and skin rippling with muscle. Vaguely human, besides its wiry arms have been so lengthy, they may brush the bottom when totally prolonged." I maintain up a hand. "It had 5 fingers with lengthy curving talons rather than nails, similar on its toes. In its face, two red-yellow eyes glowing within the moonlight, an enormous grin of razor-sharp fangs dripping with saliva. It had pointed ears, and lank strands of straight black hair falling round them. However for the rags round its hips, it was bare, and each time it drew a breath, its ribs strained via its pores and skin." I cease within the passageway. "It killed and devoured the younger man earlier than we may cease it. Proper earlier than my very eyes. Have you learnt what a ghoul can do as soon as it has killed you?"
She presses her physique towards the wall and whispers, "No, what?"
"Take in your likeness. One second, the person it had killed was bones picked clear on the bottom, hair and all. The mist rolled in, drifted apart a second later. The ghoul was nowhere to be seen, however the younger man was upright once more. Dwelling and respiratory as you and I. However it was no man. It didn't act as a person, couldn't communicate as one, solely howl. I killed it with one blow, for in case you strike a ghoul twice, it rises once more with renewed energy. However that younger man? He died twice, and his mom didn't forgive me for it. You assume the Sahir is secure as a result of you haven't been damage but, however I guarantee you, many others have, and there's no finish in sight to this conflict. It's a poison seeping throughout the land that we're barely beating again."
Amira stares down the passageway. "I'm sorry you needed to endure that, Imani, that you simply even need to combat on this conflict, however I . . ." She attracts a deep breath. "I'll face what I need to to save lots of our brother's horse."
I take her hand once more. "Please, rethink, on your personal security."
"I'm sufficiently old to make my very own choices," she says via an obstinate pout.
Sure, silly choices, I believe, however I resignedly step previous her into the slim passage. The hungry sand sucks at our sneakers, every of our steps sounding like a pant. In moments, the nickering of our horses fades; the air settles, stuffy and tomb-stagnant. The world hushes save for the sigh of wind over the peaks, and the pebbles rolling off edges and bouncing down steep cliffs. It feels as if we're completely alone, the final beings alive within the Sahir. However we aren't.
Across the subsequent bend, we're confronted by an archway carved from the stone, as soon as barred by a rusted bronze gate now hanging open. Past it, a courtyard with a stone pond. Raad stands beside it, watching us.
"Sure," Amira breathes, dashing forward. "See? I knew we'd discover him."
I drag her again. It isn't solely the sight of Raad that offers me pause, nor the peculiar sense that he has intentionally led us to this place, however the place itself: an historic dwelling minimize from the rocks, as soon as grand, lengthy worn down by time's unrelenting hand. The other wall of the courtyard is a spectacular façade of helical pillars carved round an open archway. Elsewhere within the courtyard's partitions, uneven home windows peer out, and eroded staircases with spiral balusters meet caved-in doorways, although some stay open, beckoning to the mountain's secretive depths. Stone benches and urns bearing useless vines dot the cracked cobblestones across the courtyard's border. The one new factor is an inverse-conical messenger tower subsequent to the pond, about half my top, constructed from wooden and brass. When in use, the aromatic smoke of burning spices would waft from it in a sky-tickling pillar, catching the eye of messenger falcons who're skilled to acknowledge the distinct scents from distant.
"That's misplaced," I say.
Amira scrunches her face. "Why would somebody obtain letters out right here?"
I don't need to know. And although I'm impatient to safe Raad, our Baba, Qalia's most outstanding horselord, taught me by no means to strategy a runaway horse unexpectedly, lest I spook it. I take a measured step via the gateway, then hesitate on the howl of the wind.
"Maintain on," I whisper.
We wait, listening to the wind dashing via the channels and crevices of the mountains towards us, rising louder, clattering furiously because it stirs unfastened rocks. Instantly it bursts throughout the gateway with the momentum of a thrust spear, dragging a swell of sand in its wake that obscures the courtyard from view. I step again, defending my eyes with my hand as one thing emerges from the gust.
No, not one factor. A number of. Immensely tall, formed like folks. However rather than flesh is throat-stinging smoke, shuddering and simmering, the wispy edges of their silhouettes licking the air in decayed tongues. Faces with hole eye sockets, the slits of serpent nostrils, and no mouths.
Amira grabs my hand. "Are they . . . ?"
"Sure. Djinn."
4
The tallest djinni glides ahead on a sheet of black smoke. I hear dashing water; I really feel a chill colder than any desert night time.
"Depart," he hisses over the whining wind.
"Get away," I inform Amira. She digs her nails into my palm and continues staring up on the djinn. It's unattainable to know what number of there are. They preserve flickering, doubling, after which scattering, earlier than re-forming. The one fixed is the one within the center, floating towards us. I prize Amira's fingers off and shove her.
"Go, now."
She blinks a number of instances and scrambles behind a close-by out- cropping of rock.
"You don't belong right here," says the djinni.
I draw the dagger strapped to my thigh, via which I'm able to channel my magical affinity. With its polished hilt and watered metal blade, it's a treasured household heirloom, a present from Auntie once I joined the Shields and was initiated into the Order of Sorcerers. It is usually the right weapon towards djinn, who worry metal most. On the similar time I draw it, I name upon the magic of the misra. Having had a full tea this morning, I really feel it rush read- ily via my veins. The dagger glows white-blue and elongates to a longsword. I level it on the djinn.
"Depart or endure destroy by my arms."
Their malign laughter skates throughout the again of my neck, summoning shivers. "We will see about that," says the chief.
He thrusts a diffuse arm of smoke; the arm hardens to a spear with a degree so sharp, it want solely whisper throughout my neck to steal my life. I dodge left; cloth shreds the place the spear impales my cloak. The spear retracts and the djinn take into account me keenly. Time stretches. Waits, virtually, with bated breath within the lengthening shadow of suspense. Then it exhales.
The djinn descend upon me in a flood of smoke. One swings a lance at my chest. I duck because it slices the air above my head. I spring up and thrust the sword via the djinni's physique, scattering wisps of smoke like frightened baitfish. The djinni's scream inflates in my cranium, which throbs, craving to fracture with the stress. Distantly Amira groans in ache.
One other is on me, swiping with one thing resembling a claw. I sidestep the strike and put my shoulder into my swing, and sever the djinni's head from its physique. The stump of its neck sprays inky black blood earlier than the djinni crumples to ash. Increasingly more emerge from the smoke round me, all sneering eyes and rolling laughter. I burn via them, they usually preserve coming, these rapacious bugs swarming from the darkness round a torch. My blade is a part of me, wielded as intuitively as my very own limbs. It lengthens to a pole-arm once I have to slash in a circle; it shortens to a dagger when the hole between me and a djinni is simply too small. It impales as a spear and severs as a sword, the djinn crumbling to heaped ash round my boots. Utilizing my affinity makes me really feel entire, full, as if I'm ordinarily composed of fractured items and magic is the one glue that may seamlessly unify them. The misra programs via me, my magic surging when the blade modifications and ebbing within the wake, progressively being spent. I pour my rage into the battle; it's all I've carried out since Atheer died. Harden my coronary heart till I've develop into extra metal than flesh. Struggle my means from the wretched emotions I can't defeat, the offended worry that my massive brother deserted me for causes he didn't take into account me worthy of realizing.
A djinni screams. The mountains groan, and fractures finger via the rock partitions. Heat blood oozes from my nostril onto my lips, from my ears too. I minimize the djinni down, releasing my imaginative and prescient of the smoke. I flip to assault one other, however solely the chief stays, placing my weapon hand. A fierce burning takes up in it; my fingers spasm and I drop my sword. He extends a grotesque limb and kicks the blade away.
"No," Amira yells from her hiding spot. "Cease it, don't damage her!"
"You'll not move, Djinni Slayer," he says.
"So that you've heard of me." My longsword is discarded within the grit a number of meters away. I preserve my arm down, however I stretch my hand as I mentally name to the blade. It's like reaching out to a misplaced a part of myself. I'm me, however I'm additionally the blade, and each elements search reunion throughout this divide.
The djinni raises a spike primed for my coronary heart. "Phrase of your savagery has unfold far. Phrase of your dying will too."
"Someday," I say via clenched enamel. "For all who stay should die." The sword shifts, turns slowly; the hilt pops off the grit. I thrust my hand out. The sword spears via the air and lands in my fist. "However at present isn't that day."
The snarling djinni drives the spike. I dodge and thrust my shining sword via his chest. He screams and drops like a curtain of silk, decaying to an ash mound. The wind stops howling; sand and pebbles rain on me in a dreamy whisper. I rework the sword to a dagger and sheathe it.
Amira sprints over as I collapse onto arms and knees. "That was probably the most sensible factor I've ever seen! I'd be useless if it weren't for you."
Sweat slides off my face and splashes into the sand between my fingers, carving little swimming pools. A drop of purple joins them, then one other. Amira kisses my brow, hugging me so tightly, I believe my coronary heart is about to come out of my mouth. I don't complain; that is probably the most affection she's proven me in months.
"The Djinni Slayer all proper. Even that djinni knew who you're. Are you damage?" She brushes the stray brown hair that has escaped my braid and examines me like a healer, with puckered lips and furrowed forehead, first my throbbing ears, then my bloody nostril.
"I'm wonderful," I say, peeling my glove off my hand. It's already blistering.
She steals a pointy breath. "That appears painful. Right here." She pulls a flask from her bag and pours water onto the infected pores and skin. I wince however gratefully preserve it there till she is completed.
"Thanks," I murmur.
She begins dabbing the blood off my face utilizing a shawl, attempting to catch my eye. "Why do you assume Raad has come right here? And the way did he enter with out being attacked by these issues?"
---
Excerpt from Spice Highway by Maiya Ibrahim reprinted by permission of Random Home Kids's Books.
Maiya Ibrahim's Spice Highway is out January 24; you possibly can pre-order a duplicate right here.
---
Need extra io9 information? Join our publication to get probably the most up-to-date reporting on D&D and the OGL. Or take a look at when to count on the most recent Marvel, Star Wars, and Star Trek releases, what's subsequent for the DC Universe on movie and TV, and the whole lot you'll want to find out about the way forward for Physician Who.